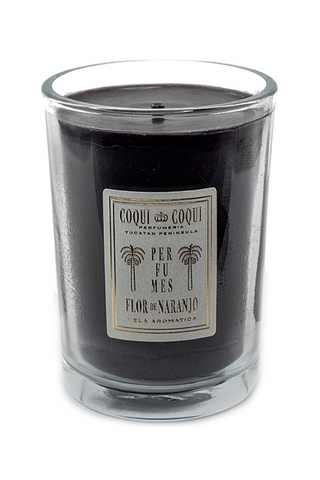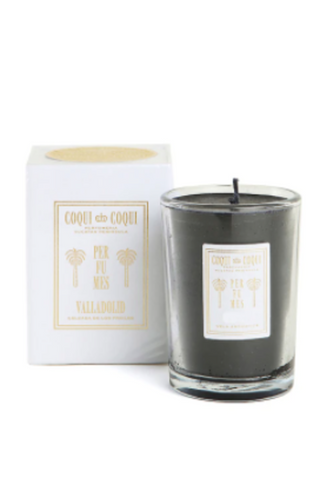 Coqui Coqui
Flor de Naranjo Candle
Regular price $78.00 Sale
Intense, and exhilarating, Coqui Coqui's orange blossom draws its power from the native orange plants of the Yucatan, which are unique in their strength and distinctive sweetness. The results are an orange blossom far less bitter than most European takes on the fragrance, a surprisingly fresh Eau de Cologne with deep resonance and shocking longevity. If you're a lover of all things orange blossom, your collection isn't complete until you try this stunning scent.
Coqui Coqui Candles are hand-poured in Mexico with pure vegetable & beeswax, colored a cool, hip black, in transportive scents, encouraging escape to a simpler, more relaxed way of life, wherever their imagination might take them. Deep in the heart of Mexico's Yucatan Peninsula lies a string of Coqui Coqui perfumerias, spas and boutique hotels, or residencias, in Coba, Valladolid, Merida and Izamal. It's a hidden world of untold beauty for those who seek a less-traveled path; a universe unlocked by the release of scent. 
All our candles are made of a mix of vegetable waxes friendly to the environment with lead free cotton wicks.
Made in Mexico
* Burn Time: 60 hours