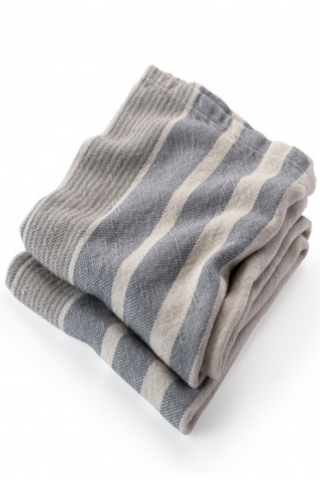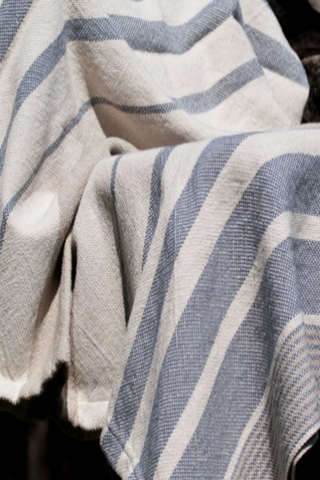 Brahms Mount
Hampton Cotton / Linen Day Blanket
Regular price $255.00 Sale
Stripes of all types. There's nothing plain about these plain-weave cotton and linen throws. Drawing on almost every color in our palette, we use cotton to create an addictively soft, substantial ground and linen fill yarns to add durability and a sense of casual elegance. An instant pick-me-up wherever you toss it. Sensational against the skin. Machine-washable and colorfast.
Product Details 
Made from 50% USA cotton / 50% imported linen 
Cotton ground with linen fill 
Double hand-turned hem 
Machine washable
All Brahms Mount textiles are prewashed and preshrunk 
All Brahms Mount products are made in the USA
Sizes 
50" x 80"
Feel-Good Fibers 
Sustainability is not a new idea at Brahms Mount. Natural fibers and earth-friendly practices were woven into the fabric of our company from day one. Every part of our process, from sourcing yarns to manufacturing products, involves making choices with minimal impact. We use colorfast, eco-friendly dyes to achieve our vibrant hues. We follow the safest possible methods to give our whites their characteristic brightness. Our natural fibers are just that – pure and undyed, with a clean, untreated finish. Feel-good fibers, in every sense.